SCULPTURE PEOPLE, ONCE AGAIN:
Because Sarah has been the only person to reply to the previous sculpture post, I've decided it necessary to start a new one!
We need to some ideas going, so I may as well start with some crudely drawn pictures.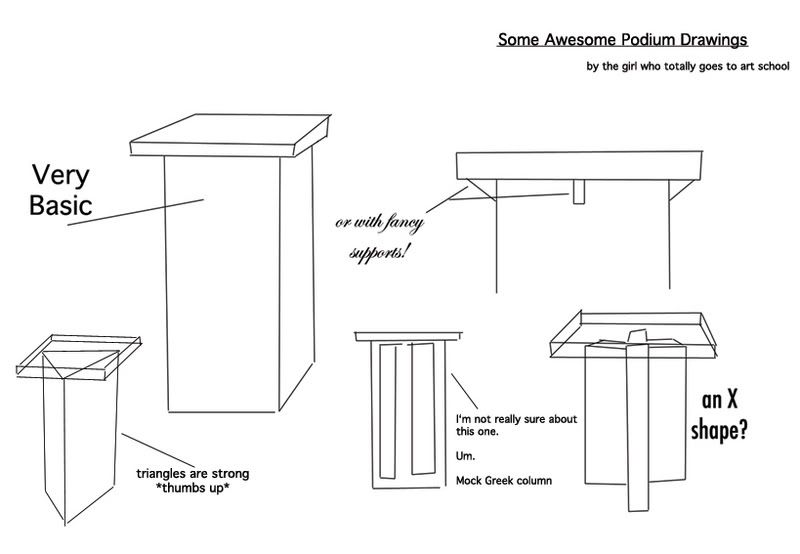 Got better ideas for a basic spirit house stand? Please share! I'm thinking it's best if we go with Sarah's suggestion to just do our own sketches, share them in some computer method and meet at the Byng once we decide.